Happy Feast of the Assumption of the Blessed Virgin Mary into heaven! I did two Masses today and they were both lovely. I love Mary, christianity's replacement for the goddess (and how appropriate!) I know the Theotokos isn't popular in a lot of protestant culture, and we occasionally get accused of being Mary-worshipers, but she's such a great spiritual role model for us. She reminds us how important women are.
Here's a Daddi icon of the Assumption: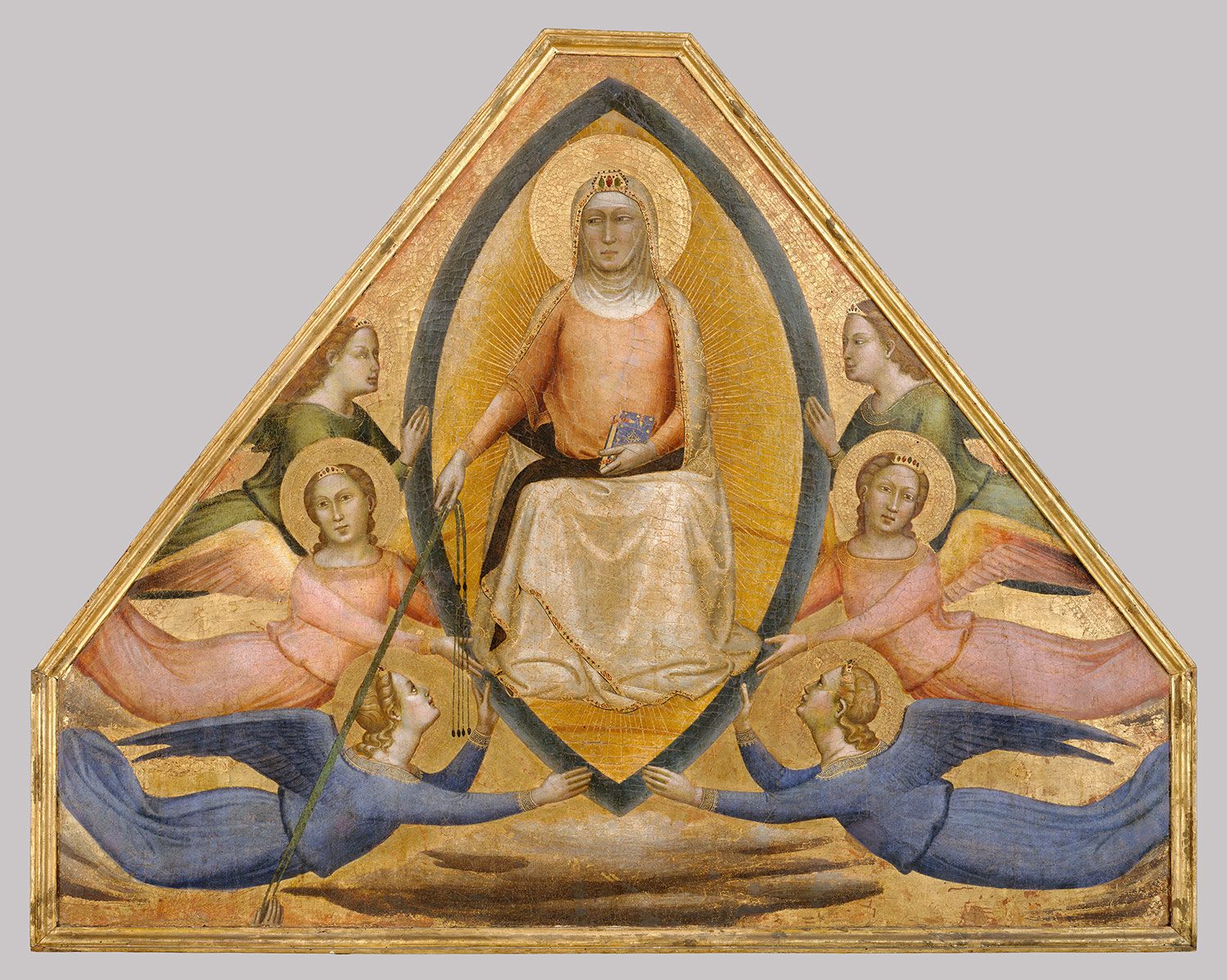 what I love about this is the "ora", basically Maria is sitting on her throne within a huge vagina/womb. I just think that's really cool. I actually used this as my assumption clipart in my music projection at Mass tonight.